As we move into this quieter time of year, I'm reflecting on how central sewing is to my life and how deep its meaning is to me beyond its practical, life sustaining aspects. I honor the lineage of sewers before me, whose skill and vision influence the joy of sewing that is an innate part of my identity.
While Winter is an ideal time to slow down and work on enriching our skills, perhaps we can also become aware of, and appreciate the deep satisfaction of engaging in sewing itself. Not as a means to an end, or to become more productive, but for the simple joy of it. As human beings, we're entitled to that. The rhythmic movemennt of the needle in and out is a magical source of contentment. Textures and colors woven together to produce cloth are sources of pleasure in themselves. Envisioning a project and following it through to completion is so affirming in this hectic world we live in. Recognize what gives you joy in the craft of sewing. The practical will follow.
I'm grateful for the wonderful students who lit up the studio with creative energy this year. I look forward to welcoming you, new students and returning, again in 2023.
Warmly,
Kathie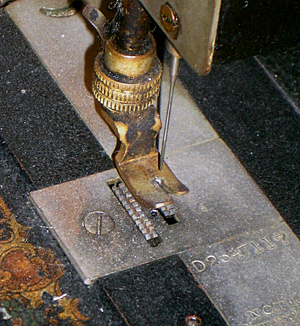 Transform your sewing from homemade to handmade as you:
Build your sewing confidence
Learn to adjust the commercial pattern
Develop an accurate set of measurements
Conquer challenging fabrics
Experience the benefit of individualized coaching
Have fun and make new friends