As winter winds down, warm heavy fabrics are beginning to lose their appeal . We may not have time to complete a heavy wool or fleece coat or jacket in time to wear it before the gentle return of spring. A transitional project like a raincoat may be just the thing. Outerwear fabrics can still provide a nice chill-proof layer over sweaters, yet function on their own as a light moisture barrier later in the season. Traditional taffeta, nylon, and polyester fabrics all are good candidates for outerwear.
If a raincoat doesn't inspire you, there are so many other exciting prospects. It's not too early, considering our busy lives, to think about starting a new top for warmer weather. Whether it be a crisp blouse or chic knit, there are new and intriguing patterns from all the companies right now. Check the newest posting in the News section of my website for guidance on selecting the correct pattern size for tops, and the difference between retail sizing and pattern sizing.
We've passed mid-winter, and I hope the return of light is energizing and inspiring you.
My best to you,
Kathie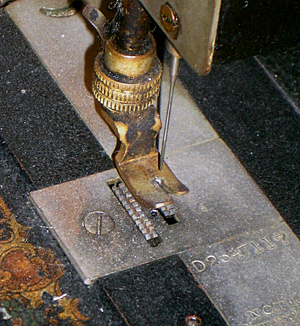 Transform your sewing from homemade to handmade as you:
Build your sewing confidence
Learn to adjust the commercial pattern
Develop an accurate set of measurements
Conquer challenging fabrics
Experience the benefit of individualized coaching
Have fun and make new friends