During the most difficult days of the virus, I heard from many sewers who were spending those restricted days doing the same thing: revisiting their own closets for project inspiration. An activity that once was common among our forebears has gained new momentum. At one time, altering, mending and re-cutting clothing occurred in every home. Perhaps this new interest is a demonstration of the current wave of awareness of sustainable fashion. Clothing that once had a life is now appreciated for its potential to be revived with new purpose. Appreciation for the technical work and quality fabric aspects of items that have endured for generations is growing. That appreciation not only supports the move toward ethical and sustainable apparel, but also honors the work of the skilled unsung designers, cutters and seamstresses who made these garments.
This season, why not explore a new way of sewing? Challenge yourself to create a no-waste garment from fabric in your stash, or try a project using only compostable fibers like silk and cotton. Browse your closet for a no-cost update of what's already there, or search your favorite resale shop for the bounty of excellent quality fabrics just waiting to be creatively re-worked. We sewers can have an impact on the amount of energy, water and chemicals used in the production of fabric and apparel. Let's all tread a little lighter on this Earth.
I'm looking forward to welcoming you to the studio again.
Kathie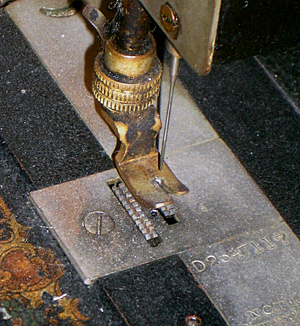 Transform your sewing from homemade to handmade as you:
Build your sewing confidence
Learn to adjust the commercial pattern
Develop an accurate set of measurements
Conquer challenging fabrics
Experience the benefit of individualized coaching
Have fun and make new friends