Beginnings
Beginnings…...we all seem to be experiencing beginnings right now after the unexpected re-ordering of our lives. A good foundation is essential to the success of any new endeavor, and that includes sewing! This week, let's look at the most basic element of your sewing success: your tools. You may already have some of these tools in your sewing kit, while others may be new to you. Although there are always new gadgets in the market, your toolkit really comes down to a few items that you will use for a lifetime. It's worthwhile to invest in the best quality you can afford. Good quality tools will last for many years and are designed with precision and ergonomic comfort in mind.
Here's my list of essential tools:
8" Shears
Also known as bent trimmers. Gingher and Kai are excellent brands that can handle fabrics from silk to canvas.
Small scissors
Ranging in length from 3" to 7", for small tasks.
Vinyl measuring tape
Vinyl is flexible and durable.
Hem gauge
This is a small metal ruler ½" X 6" for measuring hem depths, seam allowances, and other small areas.
Fashion ruler
This special ruler combines French curves with straight edges and is indispensable for sewing clothing.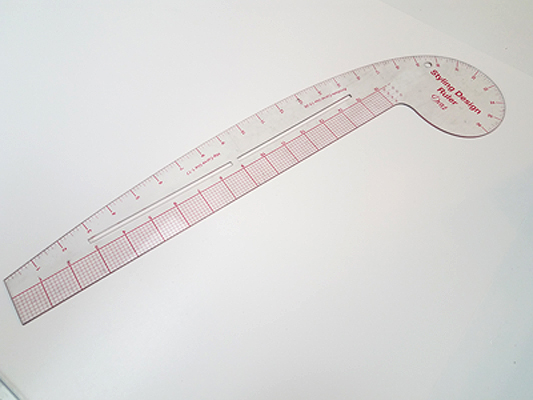 Handsewing needles and pins
Both come in a variety of sizes and lengths appropriate for a range of fabrics.
Fabric markers
Tailor's chalk, chalk pencils, and pens with disappearing ink can all be used for marking. The choice of tool depends on the fabric.
Seam ripper
These come in a variety of sizes for removing stitches of all sizes and weights.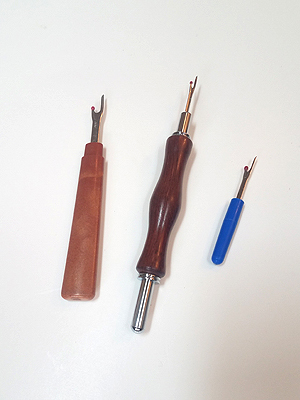 One final item that won't fit in a toolbox, but is so handy, is a gridded board. They generally measure 36" X 72" and are printed with a grid of 1" squares. They can be made of heavy cardboard that folds up or vinyl that remains flat. The gridded surface is helpful in marking and cutting fabric.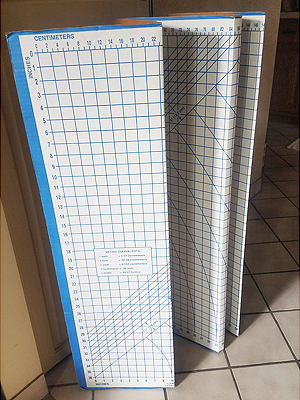 As you become more experienced, there may be more specialty items you'd like to acquire. But if you have the basics, you'll be ready to go.